2014 Shamrock Bonspiel
Congratulations to our finalists!
Bonspiel Information
Rules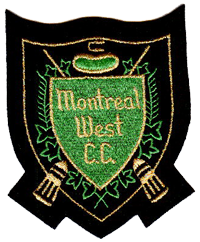 All games are 8 ends.
T

he CCA rules for General Play (2012-2014) and Officiated Play are in effect in all conditions not governed by this document.

Players must be ready to play 20 minutes before the time indicated on the draw. Coin tosses will be done in the lounge by the official and a representative from each team 15 minutes before the scheduled draw time.

Coin tosses will be used to determine last rock advantage in the first end of play as well as color of stone. Teams may decide to choose to have the last rock advantage or color of stone.

There is no pregame practice.

The losing skip may concede at any time, but must concede if mathematically eliminated (run out of stone

On Monday, Tuesday and Saturday, after the first draw, it is the losing team's responsibility to mop the ice and to sweep the hack areas. All players on the ice are encouraged to help out.

Should the game be tied at the completion of 8 ends, extra end(s) will be played. All extra ends will be thrown towards the home end. Extra ends begin immediately following the completion of the 8th end. There is no break.

Games must be completed in, at most, 2 hours and 5 minutes (or 2 hours and 15 minutes if an extra end is required). Slow play will not be tolerated. Teams may be asked to increase their speed of play. The bells do not apply. Should it become necessary, the official may stop games early if time is being abused.

G

ames are to start at the time indicated. Should a team (2 or more players) be late by 5 minutes, without prior communication with the club official, the offending team is penalized one point per 5 minutes until 30 minutes has passed when the game is defaulted. For each point hung, the game is reduced by 1 end. The offending team also loses choice of color of stone and last rock advantage.

Teams may change their throwing rotation and skip and vice-skip designations from their registered team before each game. Opponents must be advised of throwing rotation and who controls play. However, they may not change these rotations during the game unless due to injury or due to the late arrival of a player (see rule 11).

A team may play with 3 players, following the standard CCA rule for playing with 3 players. Should players arrive when the game is starting, they may join if they can throw both rocks in the end, or else they must wait until the conclusion of the end in play to join play. Should the latter take place, the team may re-declare their throwing lineup. No practice slides are permitted.

A player who is registered as a regular team member (Skip-Lead) for another regular team during the tournament may not spare for another team until they are eliminated from play. In addition, the tournament organizer must be advised before the game that a spare is being used, and who the spare is. However, players registered as alternates may spare for another team, even if the team they are registered on has not been eliminated from play.

Spares may play lead or second only.

Spares must be curling members of the club or a member of a Sunday group league. Non-club or non-curling members are not permitted.

Conduct of spectators behind the glass must be controlled. Cheering for missed shots and distracting the players on the ice is not permitted. Offending parties may be asked to leave.

Only Skips and vice-skips are allowed in the house at any time.

Measures will be done by the designated vice for each team.
2014-03-10 7:05am
2463 views in the last 1914 days.